AMD RX

RADEON RX is the cutting edge graphics solution from AMD. Combining incredible power with innovative technologies.

RYZEN CPU

The groundbreaking AMD Ryzen processor learns and adapts to provide incredible responsiveness.

DDR4 RAM

DDR4 fuels next-gen processors to cut load times, run demanding programs faster, and effortlessly multitask.

WINDOWS 11 READY

This GGPC comes pre-installed with Windows 10, the specifications meet requirements for upgrade to Windows 11 when released.

AMD RELIVE

Capture your greatest gaming wins with Radeon ReLive. Modify settings quickly and play seamlessly with the easily accessible in-game toolbar.

WIFI

Lightning fast WiFi keeps you connected for accessing media, gaming and sharing conquests with the world.
Good Gaming PC on YouTube
Subscribe to the PB Tech channel: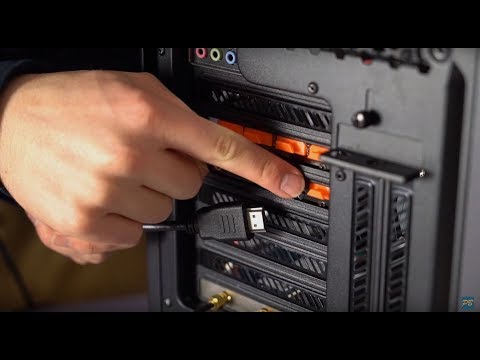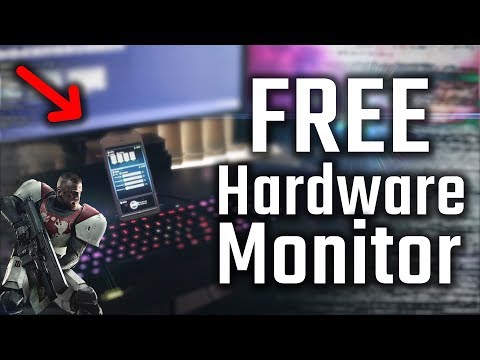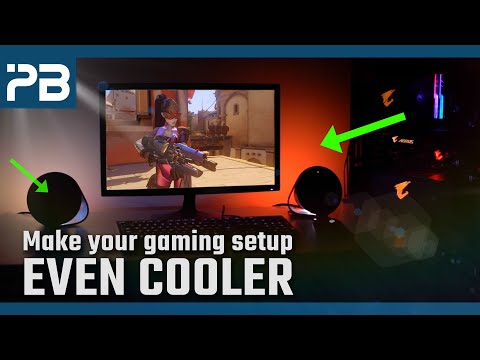 Jump into the exciting world of PC Gaming
Check out the latest Gaming PC build from GGPC New Zealand! GGPC systems come fully assembled, plug-in-and-play with the Windows 10 operating system pre-installed along with drivers and handy software to get you into your favourite games right away. Our gaming series provides excellent performance and value.
– Game Ready, OS installed with drivers loaded.
– Latest AMD RX 6700 XT Graphics!
– AMD Ryzen 3rd Gen CPU
– Fast 3200MHz DDR4 RAM
– WiFi Ready
AMD Radeon RX 6700 XT
Radeon RX 6700 XT features new compute units, new instructions better suited for visual effects, and is highly responsive for gaming. With increased levels of performance, smooth VR, seamless support for next-gen gaming monitors, game streaming or recording.
AMD Ryzen Processor
The AMD Ryzen processors empowers you to play, discover, create and innovate more. Featuring an AMD designed architecture that is highly efficient, the groundbreaking AMD Ryzen processor learns and adapts to help you excel with incredible responsiveness, so you get great performance for everything you do.
Fast RAM
DDR4 fuels next-gen processors to cut load times, run demanding programs faster, and effortlessly multitask – all while consuming less power.
WiFi Ready
Dual band WiFi for a strong, stable connection to your wireless network that's ideal for streaming Netflix, browsing the web or playing a game.
Frequently asked questions
Can I swap out parts and/or change/remove Operating systems in a PB Tech PC?
We can add any part to a PC for a small fee as long as we don't need to remove an existing part for it to fit, for example adding more RAM, an extra hard drive, or adding a graphics card to a PC without one (we can even SLI/Crossfire for you if it is compatible). We cannot change components that are part of an existing build e.g. Upgrade an existing graphics card or add a SSD with Windows installed if the PC only has a single hard drive (as the OS is already pre-installed). If you do have a specific requirement, then one of our experienced sales team will be happy to build a system that suits your needs.
Contact our WebSales team here
What parts are used in this PC?
The parts are subject to change depending on stock availability but the specifications listed in the title will always be correct. If you have specific parts you are after, one of our experienced sales team will be happy to build a system that suits your needs. 
Once again, you can contact our WebSales team here
Shipping Policy
---
PB Tech Delivery & Pick-up


Delivery Estimates
The estimated time to ship for each product we sell is detailed on the individual product page just underneath the price. From when your items ship, products typically arrive within 2 working days for North Island deliveries and 3 working days for South Island deliveries. Rural deliveries may take an extra working day, and bulk deliveries may take an extra 2-4 working days.
Same Day Delivery
Need your order in a hurry? PB Tech offers same day delivery for Auckland, Hamilton, Wellington and Christchurch. Simple place your order before 1pm (provided your items are in stock) and select one of our same day delivery options 'Evening Delivery' or 'Urgent 3-hour Delivery' in the checkout. T&C's apply. Learn more about Same Day Delivery.
Shipping Costs
Shipping costs vary based on your location and the items being shipped and in some cases shipping may even be FREE.
To calculate what the shipping costs will be for your order, add the items you are interested in to your cart, view the Shopping Cart page, and select your 'Delivery Area' to calculate the shipping cost.
Shipping Security & Insurance
All orders shipped by PB Tech are sent via a courier with a signature required for each delivery. In some cases, and only where you have given the courier company permission to leave orders at a designated location, your order may be delivered without requiring a signature. All orders sent by PB Tech are fully insured in the unlikely event that your item(s) are damaged or go missing in transit.
1 Hour Store Pick-up / Click & Collect
You can pick-up your online order from any of our stores nationwide. You can select which store you want to pick up from at the checkout. Provided the store you select has stock and there's no hold-ups with payment we will have your order ready within 1 hour (during normal trading hours for that store) otherwise it may take up to 5 working days to transfer the stock to the store so your order can be fulfilled. Learn more about our Click & Collect process.
Overseas Shipments
PB Tech regularly ships overseas to Australia and beyond. If you are located in Australia, you can order directly from our Australian site www.pbtech.com/au. If you are from another country you can order from www.pbtech.com
Specification:
GGPC Shaman RX 6700 XT Gaming PC AMD Ryzen 7 3700X 8 Core, 16GB 3200MHz RAM, 1TB NVMe SSD, AMD Radeon RX6700XT 12GB Graphics, AC WiFi, Windows 10 Home
| | |
| --- | --- |
| Case | MSi Vampiric |
| CPU | AMD Ryzen 7 3700X 8 Core, 16 Thread with Wraith Prism Cooling |
| RAM | 16GB DDR4 3200MHz (2x 8GB) |
| Storage | 1TB NVMe Solid State Drive |
| Graphics Card | AMD RX 6700 XT 12GB |
| PSU | 650W 80+ Certified MEPS Ready Power Supply |
| Wireless | AC WiFi |
| Operating System | Microsoft Windows Home 10 64-bit |
7 reviews for
GGPC Shaman RX 6700 XT Gaming PC AMD Ryzen 7 3700X 8 Core, 16GB 3200MHz RAM, 1TB NVMe SSD, AMD Radeon RX6700XT 12GB Graphics, AC WiFi, Windows 10 Home
Vendor Information
Store Name:

PB TECH

Vendor:

PB TECH
Address:
GGPC Shaman RX 6700 XT Gaming PC AMD Ryzen 7 3700X 8 Core, 16GB 3200MHz RAM, 1TB NVMe SSD, AMD Radeon RX6700XT 12GB Graphics, AC WiFi, Windows 10 Home