Use this handy tempered glass lazy susan in the kitchen,dining room or even in the games room.
The convenient swivel design is great for serving bread or condiments, whether its inside at the dinner table or outside on the bbq table.
The appealing design and quality construction make it a wonderful addition to any home decor.
Features:
Tempered Glass top is easy to clean and adds a stylish look
Durable aluminium base provides stabilty
Use it in the kitchen, dinning room, games room.
Inside or ourside use
The convenient swivel design is great for serving bread or condiments at any table
Alumimium core for smooth swiveling with 360 degrees in any direction
35cm Diameter
 
Vendor Information
Store Name:

Mighty Ape

Vendor:

Mighty Ape
Address:

4.45 rating from 15645 reviews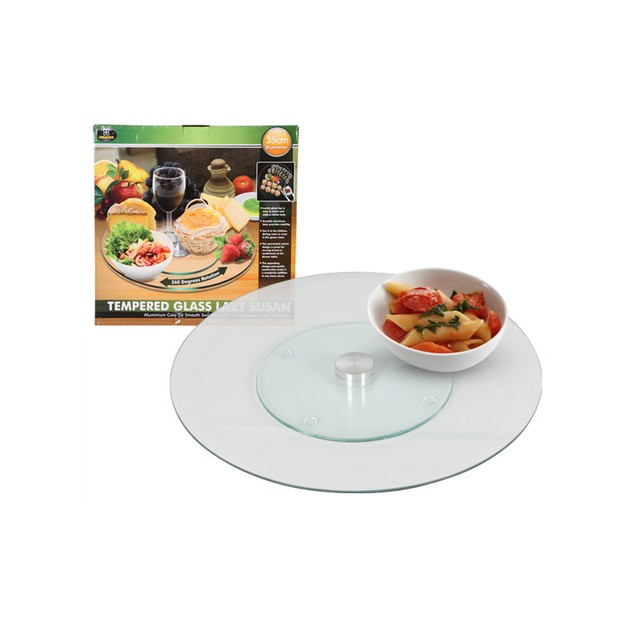 Lazy Susan G Tempered Glass 35cm