Description:
FD03 526-568MHZ DIGITAL BAND PASS FILTER
Unwanted Channels And Future 4G (LTE) Band Stop Filters.
Installers all over Australia are finding that when they have a translator they are chasing in the UHF band and also have a group of channels at a lower frequency. There can be an issue where the weaker lower channels are present, makingthe TV set lock in on the weaker lower frequency channels and allocate LCN's of 350 to 355 on the wanted channelgroup.
Some installers disconnect the antenna socket whilst the TV scans the lower channels. However this is not a permanentsolution as the next re-scan the TV will go back to the wrong settings making it difficult for the unskilled householder to find their channels.
Matchmaster has the solution after speaking with many installers. We have developed a full range of filters that will solve this problem as well as help eliminate future 4G (LTE) transmission interference.
It is expected that at 5km from a LTE tower that levels of up to 111dBuV may be received by a standard non filtered TV antenna. This will overload the TV tuner and create inter-modulation distortion in mast head amplifiers.
These filters are the solution to both these issues today, in the future and limited stocks are now available.
Band B

Band pass filter

Frequency 526-568MHz

Ch(28-33)

Band pass through loss = 3.99dB

750MHz loss > 45dB

Eliminates 4G Phone interference
Shipping Policy
---
1-day Delivery & Shipping
We'll do our darnedest to get your order to you in the fastest and most cost effective manner possible - there's nothing worse than playing the waiting game, right?! We use CourierPost to ship all standard orders and Mainfreight for those extra bulky items. The delivery timeframe for each product is displayed within the individual product description. Please note this varies from product to product.
Trackpack: If a product's petite and fits in a courier trackpack bag you pay $4.99.
Small Box: If a product's slightly plumper and fits in a small box you pay $6.99. By a small box, we mean a box you can carry with ease, using only one arm if you're game!
Large Box: If a product's fairly sizeable and fits in a large box you pay $11.99. By a Large box, we mean a box that will only just scrape through a doorway without bashing your knuckles - ouch!
Multiple Purchase Discount: Shop up a storm and save! Purchase more than one item in any single order and pay the highest individual freight charge for the first item, but enjoy a 50% discount on the subsequent freight rates for each item thereafter. Excludes bulky items and special sales promotions.
Premium Product Care: If a product's valued at over $200 you pay an additional $3.99 (per premium product) on top of the product's allocated freight charge and receive first-class, premium product care. Your product won't quite be hand-delivered on a silver platter, however it will be delivered via a secure signature required courier service and treated with extra tender loving care! Excludes bulky items.
Special Sales Promotions: From time to time we offer special sales promotions (like our grocery grab) which offer 'all you can eat' flat rate shipping. For these specially marked promotions you can jam-pack as many items as you like into your shopping basket and only pay the one off flat rate shipping charge - SCORE! The flat rate shipping charge varies from promotion to promotion, however it's clearly marked on each individual promotion. As you are only charged once, our multiple purchase discount doesn't apply to these special promotions.
* Freight will be calculated on your order as you proceed through the checkout and enter your shipping details.
Please Note: additional freight may be charged by Air Chathams for delivery to the Chatham Islands.
Vendor Information
Store Name:

1-day

Vendor:

1-day
Address:

No ratings found yet!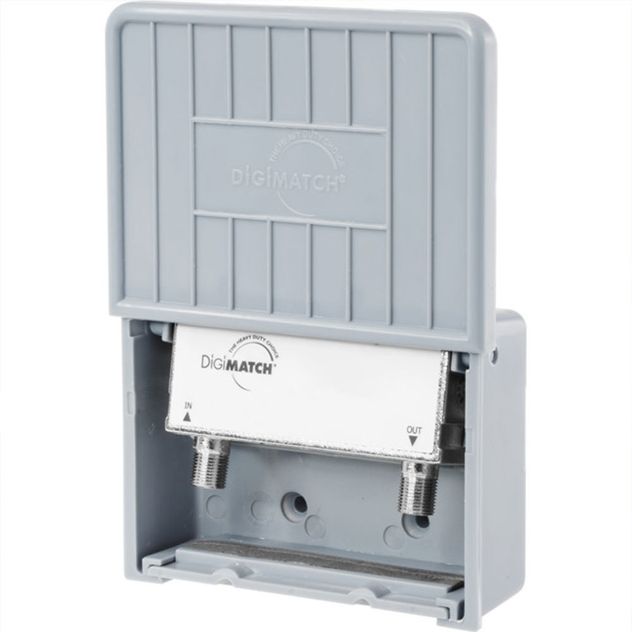 Matchmaster FD03 526-568MHZ 4G Digital Band B Pass Filter for Outdoor TV Antenna